Unser Mehrwert im Verkauf durch virtuelle 360° Besichtigungen
Ich möchte ohne Makler verkaufen
How to sell your property in just a few steps
– We are glad to assist you in the Stuttgart area
As cooperation and trust play a particularly important role for us, our clients are our partners. We are your reliable partner for house and apartment sales in Stuttgart and surrounding areas.
✔ Providing sound performance in close partnership with you
✔ Solid professional competence and years of experience
✔ Databases containing potentially interested parties
Contact us by telephone or via our
contact form
, to schedule an appointment on site or at our office in Stuttgart, Königstraße 80.
We will provide you with an assessment of the market situation and a possible purchase price. The valuation of your property, for you free of charge, should always be the basis of all dis- cussions. All aspects of the sale are contractually recorded (duration, purchase price, commis- sion, etc.) and the sale may begin.
We record all data and procure all relevant planning documents and billings. We also take attractive pictures of your property and design a professional exposé.
We contact interested parties and clients. Frequently a solvent buyer is already listed in our database.
We approach the market strategically and advertise the object attractively in various media (internet, newspapers, website, etc.).
All appointments, inspections and negotiations are carried out by Maile Immobilien i.e. still without any effort on your part.
The buyer's property financing is secured, final details are clarified and a notary appointment is arranged. We will be happy to discuss the purchase contract with you to ensure any questions you may have are completely settled.
You sign the sales agreement and may be delighted about a good sales price. Maile Immobilien appreciates the trust you placed in the company's services.
If you wish to sell your property, we will be glad to offer our support in and around Stuttgart!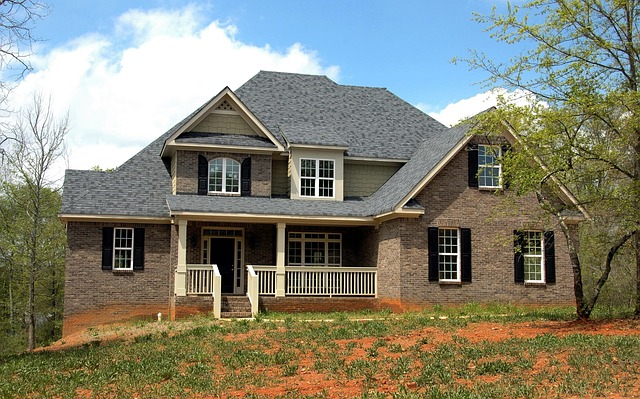 Your partner for house sales
Maile Immobilien, as you can see, is at your side when taking such a sensitive, far-reaching and above all financially significant decision like the sale of your house. We treat every property and every interested party individually, focusing on the situation at hand. After all, you wish to present your property in the best possible light and execute the sale without delay. If a property is put on the market at an inflated price, finding a buyer becomes a challenge. As a result, you may not be able to pursue other plans such as the purchase of another house. It is, however, our responsibility to ensure that the best possible sales price for your house is ob- tained, taking care that the property is not sold below its value. Our precision work and atten- tion to detail guarantee an optimal sales concept for you.
A professional service that will ensure a worry-free sale or rental of your house.
As you can see, if you wish to sell a house, Maile Immobilien will provide you with profes- sional and comprehensive support and advice every step of the way. This also includes the renting out of your house i.e. the search for tenants. Here, too, a good estimate of the best let- ting rate, coupled with an excellent presentation of your property, are essential. As letting is a long-term cooperation between tenant and landlord, Maile Immobilien offers you its special assistance in selecting ideal applicants. In short, our attention and carefully thought-out step- by-step support is suitable for both your selling and renting plans.
Assisted by Maile Immobilien: Successful sale of your apartment
With our help, apartments are sold just as smoothly as houses. What matters are typical as- pects of selling an apartment i.e. the building's overall condition, neighboring apartment own- ers or tenants as well as the general conditions that usually apply when selling a house. We will be glad to advise and support you from the very beginning to facilitate a successful sale of your house or apartment.